Show/hide Filters
+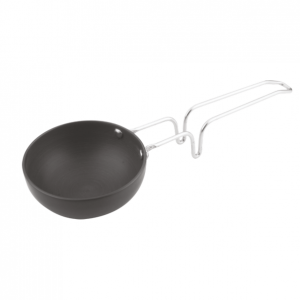 Whether you want to have soft and fluffy chapatis, fry onions or cook a curry, Ramson's hard anodised pan is a must-have utensil for your kitchen. It helps you cook food quickly and efficiently. Hard Anodized exterior is harder than stainless steel for durability and professional performance. > View Size Chart
Made of Aluminium
The hard anodised aluminium makes this pan rust-proof, abrasion and stain resistant, long-lasting and thermally efficient, making it a convenient option for your day-to-day cooking activities.
Induction Bottom
This pan is compatible with an induction cooktop, thus catering to contemporary households as well.
Non-stick Base
The best part about this pan is that it has a non-stick coating that enables healthy cooking by consuming less amount of oil. The contents do not get stuck at the bottom of the pan, making it easy for you to clean it.
Sku:

R-C-HA-TP

Availability:

In Stock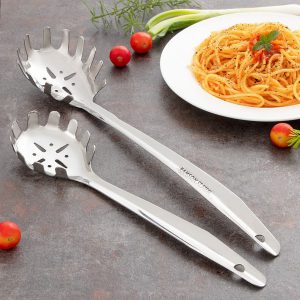 No more wrestling with noodles or spaghetti while trying to cook or serve them!
Our innovative steel wonder is extremely handy to serve spaghetti, noodles, sevaiya, falooda and other such delicacies. Our long stainless steel spaghetti server with slots is ideal for grabbing strands of spaghetti, fettuccine, pasta, noodles, etc. It lets you gently clamp down on a cluster of noodles and transfer them to the sauce on your plate. The fin like ends coupled with the perfectly perforated holes on the mouth, allow you to serve with ease and style. The teeth of the spoon allow a grip on the noodles that are otherwise too slippery to pick and serve. > View Size Chart
Sku:

R-KG-138

Availability:

In Stock