Show/hide Filters
+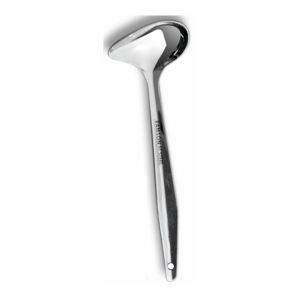 Our special gravy ladle comes with a spout to make the use effortless. The deep bowls can carry good quantity of food in a single serve.
Our ladle is a type of spoon used for commonly used for serving and preparing soup, stew, or other foods. It has a long handle terminating in a deep bowl, with the bowl oriented at an angle to the handle to facilitate lifting liquid out of a pot or other vessel and conveying it to a bowl. > View Size Chart
Sku:

R-KT-S-100

Availability:

In Stock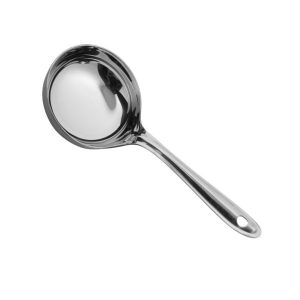 Our mini dosa ladle, is made of top-grade Stainless Steel and is perfect for use with any kind of cooking and serving of South Indian Meals. It is specially crafted to make dosa on the pan and serve hot sambhar and rassam. The deep and broad round bowl at the mouth of the spoon give you an effortless experience while making Dosa. This ladle has a perfectly curved spout that ensures drip-free ladling, and the deep bowl offers generous capacity. The ergonomic handle is comfortable to hold at any angle.
Ideal for cooking & soups, curries, stews and juices. This ladle has a striking presence and transitions easily to the dining table. > View Size Chart
Sku:

R-KT-S-306

Availability:

In Stock