Show/hide Filters
+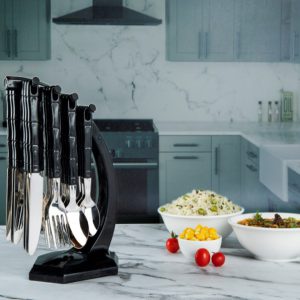 A jewel among the array of cutlery sets that Ramson has. This enchanting cutlery set will take you on a sumptuous, gastronomic ride for every food that you try with it. It is one of the most useful cutlery sets, priced at its best. This set is rooted in an amalgamation of a modern & traditional Indian approach to dining and sets your apart home's dining spread look.
It consists of 6 Tea Spoons, 6 Master Spoons, 6 Master Forks, 6 knives and 1 cutlery stand
Sku:

GS-C-122

Availability:

In Stock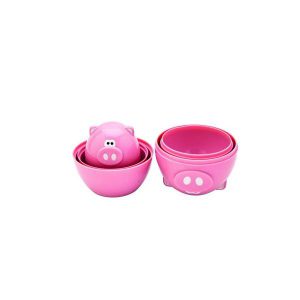 Measuring out all cooking or baking ingredients before mixing recipes can help save valuable time during food preparation. These Measuring Cups measure ingredients easily and work as both dry measuring cups and liquid measuring cups. They're must-have cooking utensils and baking tools for home cooks of all ages, especially when baking and cooking with kids. Whimsical, yet useful gadgets and gizmos make baking and cooking easier and fun, and bring more joy to the task. Fun and functional kitchen gadgets make clever gifts and kitchen decorations, too!
Sku:

78136

Availability:

In Stock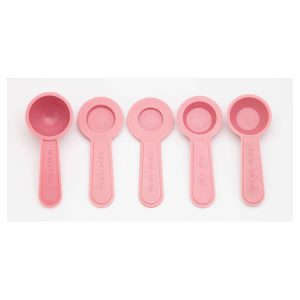 These little piggies really measure up. This set of 5 spoons measure includes: 1/4 tsp ,1/2 tsp,1 tsp,1/2 tbsp, 1 tbsp. Made from BPA free plastic.
Sku:

78938

Availability:

In Stock