Show/hide Filters
+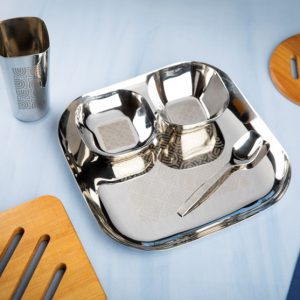 Traditionally, steel plates were only round in shape but with the world evolving here we introduce to you an out of the box stainless steel square thali set which is food safe, durable, rust free and dishwasher friendly. and crafted from food grade premium quality Stainless Steel. This is an ideal thali set to serve your guests on the dining table. Can be used at home or office. This thali set can be used for gifting as it would make a very unique and special gift.
The set includes: Plate – 1pc, Vati – 1 pc, pudding plate – 1 pc, Glass – 1 pc, Dinner spoon – 1 pc
Sku:
Availability:

In Stock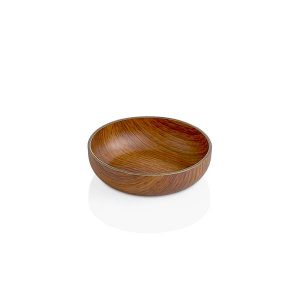 Dimension:11 x 11 x 3 cm
Wide and flat in shape perfect for serving vegetable and gravies can be used as in a buffet set.
Sku:

10258

Availability:

In Stock