Show/hide Filters
+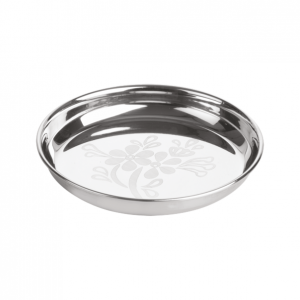 Made from premium quality stainless steel material these are extremely long lasting and the perfect accompaniment to meal time, snack time, or any other time. Use them from breakfast to desserts, they are very useful and a great addition to any kitchen. Simply styled round plates can be teamed up with other stainless steel dinnerware and serving pieces.
Sku:

RDPLDB07FL01

Availability:

In Stock
Give your kitchen a perfect gift with these compartment plates. Whether it is about serving the regular lunch or dinner meals, these will help you serve your food aesthetically and with ease. Each separate compartment does not allow the food to get mixed with each other and hence keeps the flavor intact. With them you can prepare your own stylish yet traditional thalis at home. The superior stainless steel grade components give them high durability and shine so that they last for long.
Sku:

RDPLBTXXFL01

Availability:

In Stock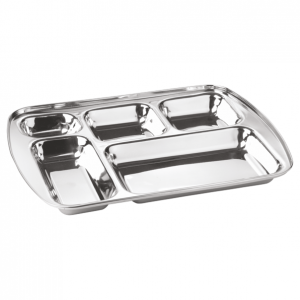 Serve your favorite veggies, dals, curd, chapattis and rice in one with a single serving in these traditional yet stylish compartment plates. Featuring distinct food compartments, this plate is perfect for where there are multiple food preparations.
Sku:

RDPLMTXXFL01

Availability:

In Stock