Show/hide Filters
+
Eat N Take premium lunch boxes are curved in the middle so they're easy to carry, and the transparent Tritan lid lets you see the feast inside. With dual-click fasteners to keep the lunchbox closed, and a separate compartment for the fork with an inner tub for dressing or dip, you'll have far more options for lunchtime dining than the usual humble sandwich. 100% BPA free Tritan™ with antimicrobial protection, it's also dishwasher, microwave & freezer safe
Sku:

4344

Availability:

In Stock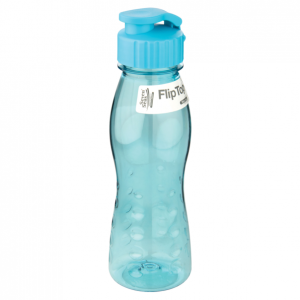 This Flip Top Hydration Water Bottle is a perfect fit for active lifestyles. Crafted from 100% BPA – free Eastman Tritan, the bottle offers glass-like transparency while maintaining an extremely durable construction. The bottle is ergonomically shaped, and has a leak proof cap that opens and closes easily with just one hand. Top rack dishwasher and refrigerator safe.
Sku:

8902766760759

Availability:

In Stock
These Hydration Water Bottles are ingeniously designed with today's active lifestyles in mind.
Staxx is a wide-mouth water bottle with perfect seal technology. The innovative cap design allows for easy open and closing, and doubles as a stacking base for convenient storage. These are environment friendly and are 100% BPA-free, made with Tritan™, it has excellent clarity with the transparency of glass without the bulkiness or heaviness of glass. Exceptionally durable, it's dishwasher, refrigerator, and freezer safe, with excellent temperature resistance. These are ideal as fridge bottles.
Sku:
Availability:

In Stock