Show/hide Filters
+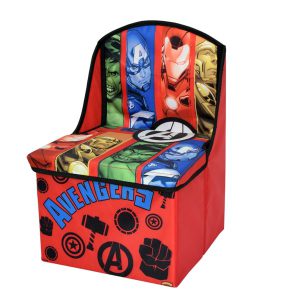 Ever got bored storing toys / clothes / books that keep lying around the house? This chair can do the trick!
Teach your kids to be organised when young and you will see them grow into fine adults without the messy rooms. This fancy storage box will delight any kid into using it on a continuous basis without you having to prompt them to.
Our foldable and collapsible storage box chair that can be kept at home, carried to picnics and events. PS. it also acts as a cozy chair and has a sitting capacity of 30 Kgs!
Sku:

RSSCAV1

Availability:

In Stock